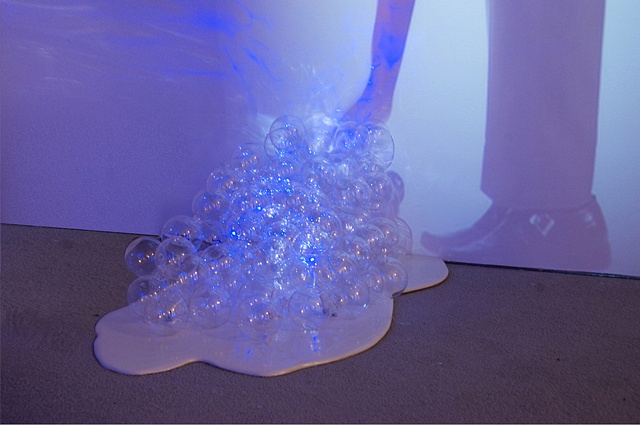 When I hear Thunder, I take a Bow.
2 video projections, speakers, wood, glass ornaments, acrylic paint, LED lighting
variable
2008
The sculpture is placed to the right of Marvin. When he bends over, picking up an ornament, his projection intersects with the sculpture, creating the illusion of the projected hand picking up the actual object. The LED lights inside the sculpture cast a blue and white light and shadow pattern.